The art of Hand Engraving
Layne Zuelke - Master Engraver/Jeweler

Hand Engraving is a centuries old art that has changed little since craftsmen first started embellishing metal objects. Today with modern tools and techniques we have transformed hand engraving from simple firearms decoration into a form of fine art that rivals anything you'll find in museums. I engrave a variety of items ranging from firearms and knives to jewelry and fine tools. Contact me to discuss your project and we'll create a one of a kind artwork that will be cherished for generations to come.
​Browse the pages here and most of your questions will be answered. Scroll below to see some samples of my work or visit the Custom Work page to better understand the process and see some sample pricing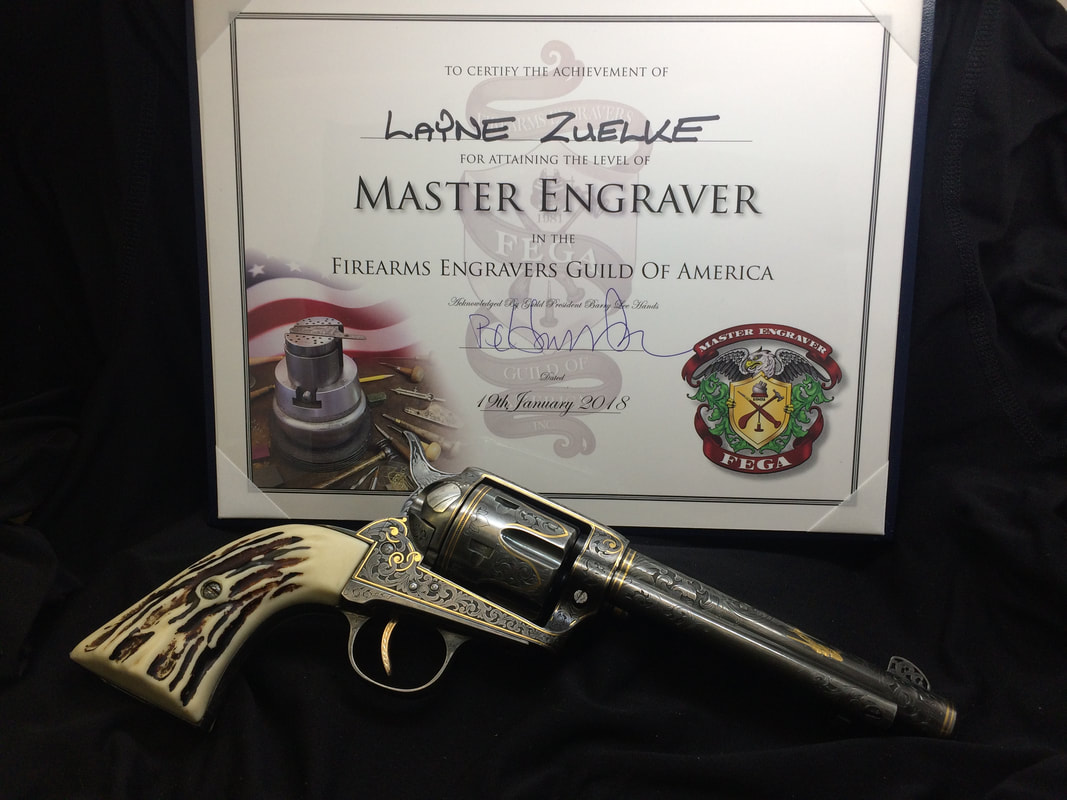 This pistol is one of a set of Great Western Arms SAA clones that was passed down to me by my great grandfather, Harold "Lucky" Lochmann.
I decided to engrave a tribute gun to him and chose an Air Force theme since he was an aircraft mechanic during WW2 and the Korean war. Hundreds of hours in the making, this gun has multiple raised and flush gold inlays including a P51 Mustang, a B17 Bomber, a replica set of his dog tags in fine silver as well as a tiny 1/2" Snap On wrench on the bottom of the grip frame. It's finished in an antique blue that I developed just for this project. The gun was given the Artistic Uniqueness award by GRS Tools at this years FEGA Convention.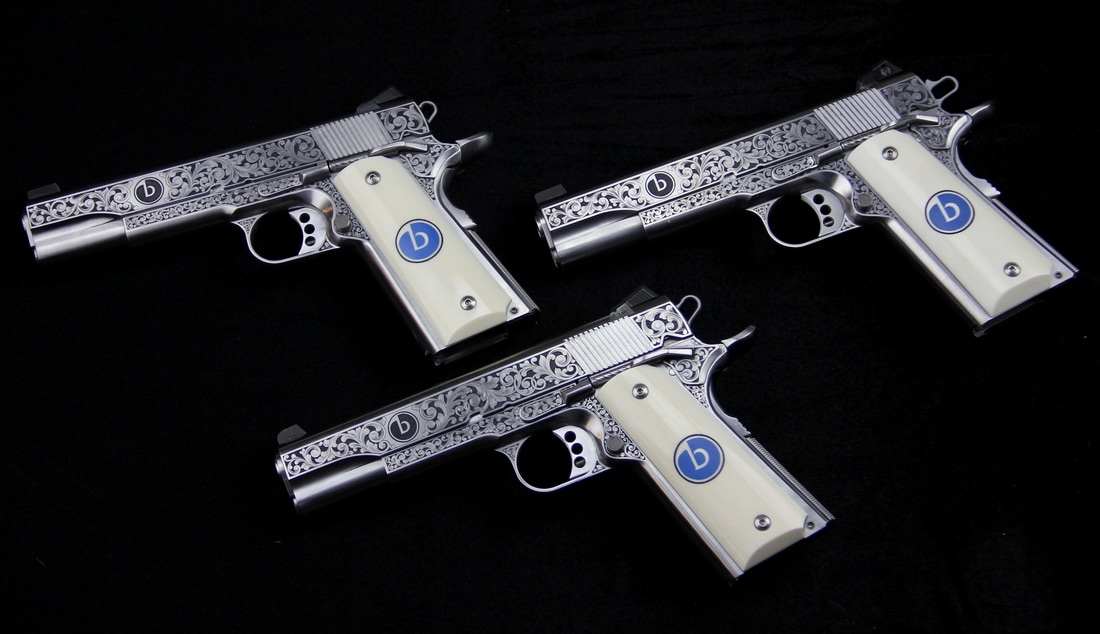 This set of 3 1911s was custom made for a client based on Caspian frames and slides then engraved with finely shaded American scroll. They wear ivory grips with scrimshaw logos by Katherine Plumer.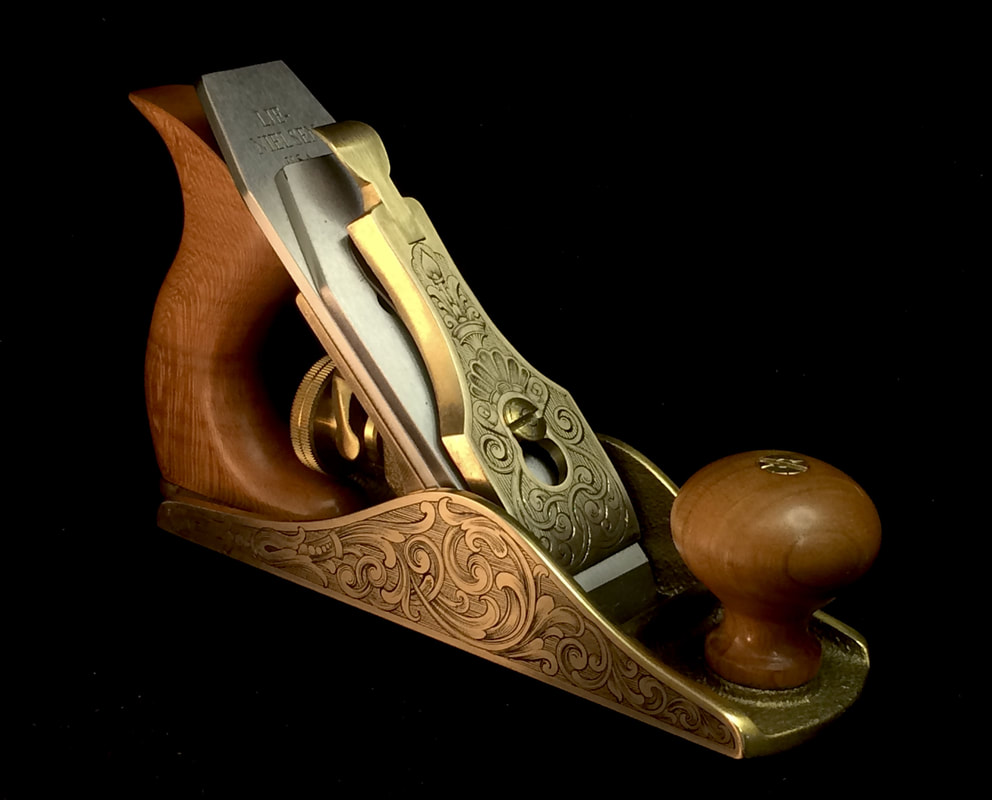 LIe-Nielsen #1 bench plane in bronze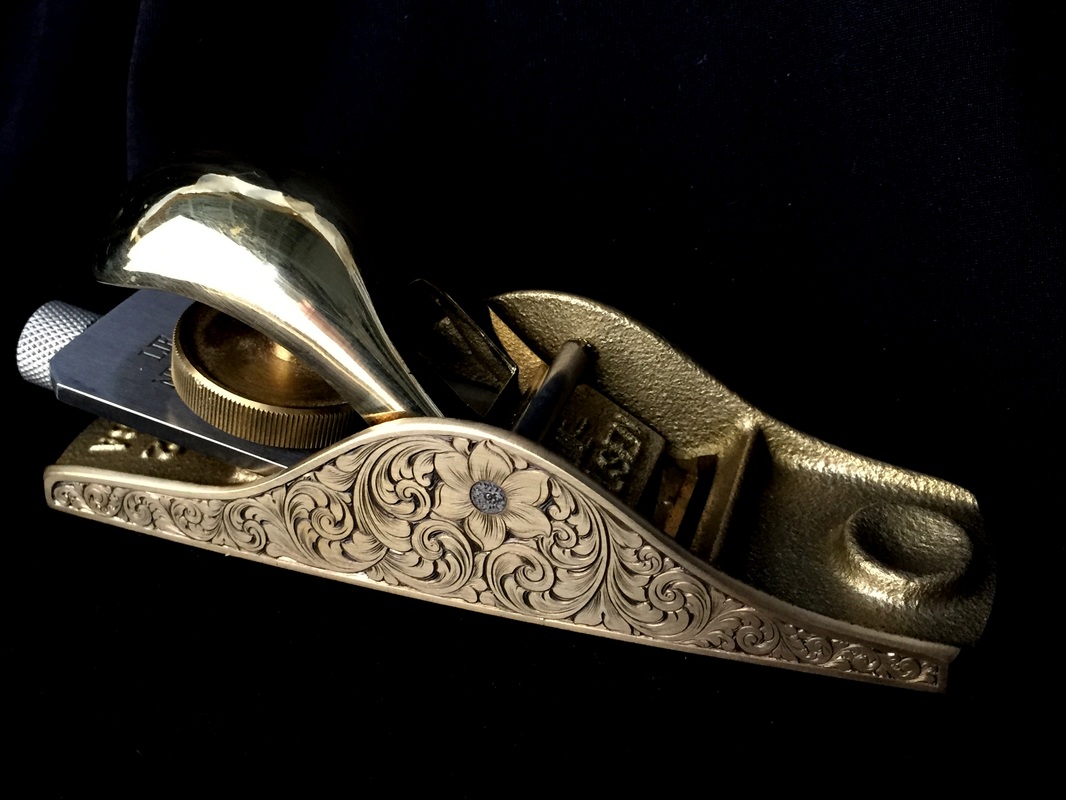 Bronze 102 block plane by LIe-Nielsen

This 1903 Colt Hammerless was given a mild restoration and engraved to resemble period style factory engraving. The photos above and below are before and after period correct bluing was done by the shop of Doug Turnbull Restorations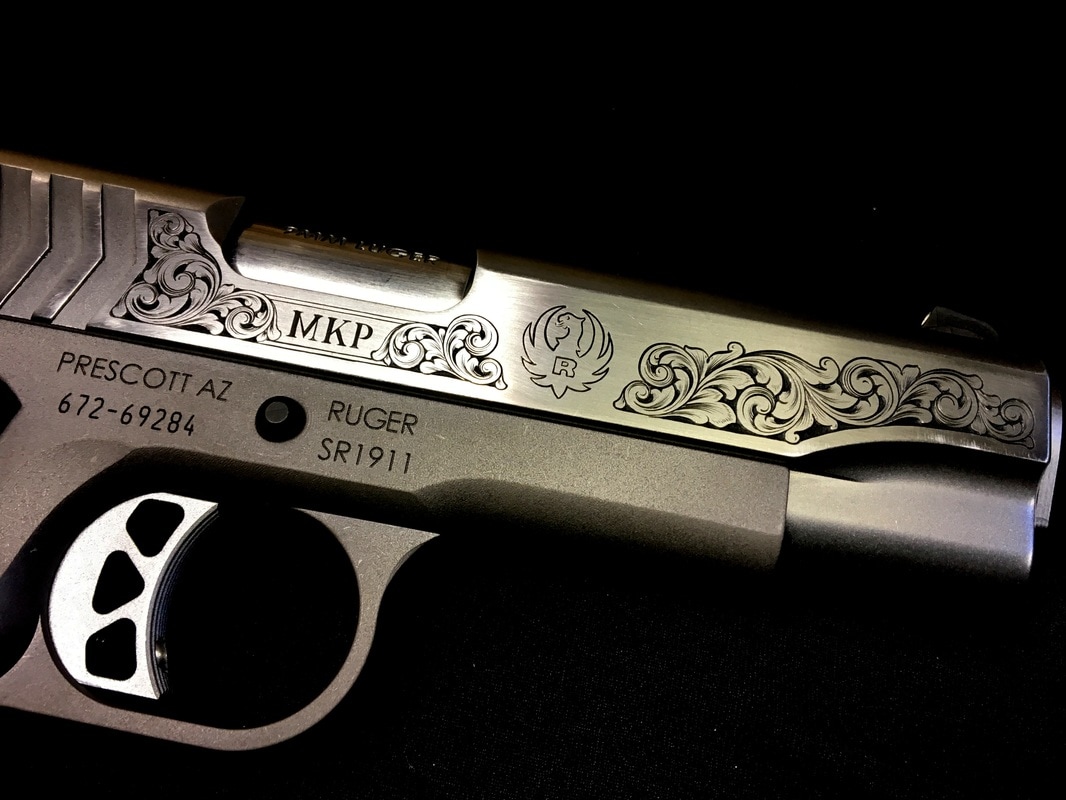 Ruger 1911, stainless steel slide.

Ruger Vaquero in stainless with period style engraving
---
Violin Makers planes from Lie-Nielsen and Ibex