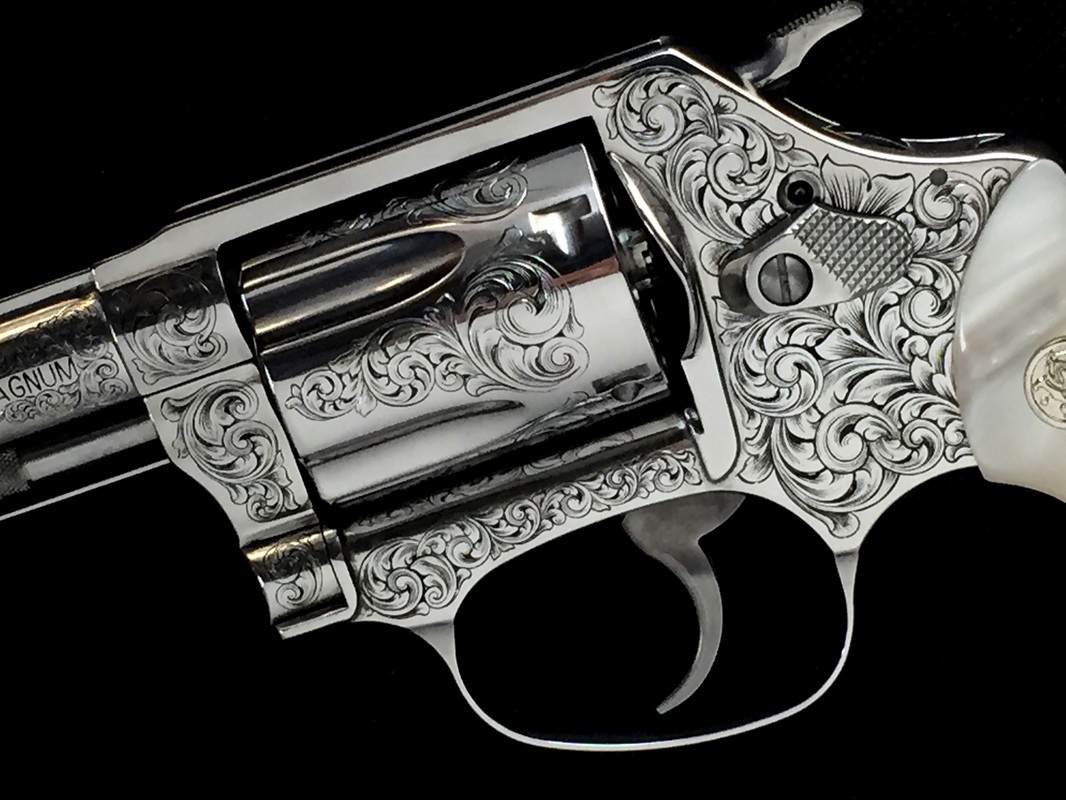 Fresh off the engraving block . S&W .357 revolver




---

Set of 3 custom built 1911​S with engraving by S.C.E. and scrimshaw grips by catherine plumer

One of the slides in progress

sAMPLE OF FINE ENGLISH SCROLL WITH ABE LOOKING ON APPROVINGLY

ENGRAVING ON THIS SCALE REQUIRES AN ENORMOUS INVESTMENT IN TIME

Lie nielsen Violin makers plane

Winchester grip cap before bluing

---

A set of 3 Arno Bernard knives done for the safari club int. and the kgsa show. Comissioned by african custom knives
A recent ruger vaquero job using elements from Les Schowe's artwork mixed with my own.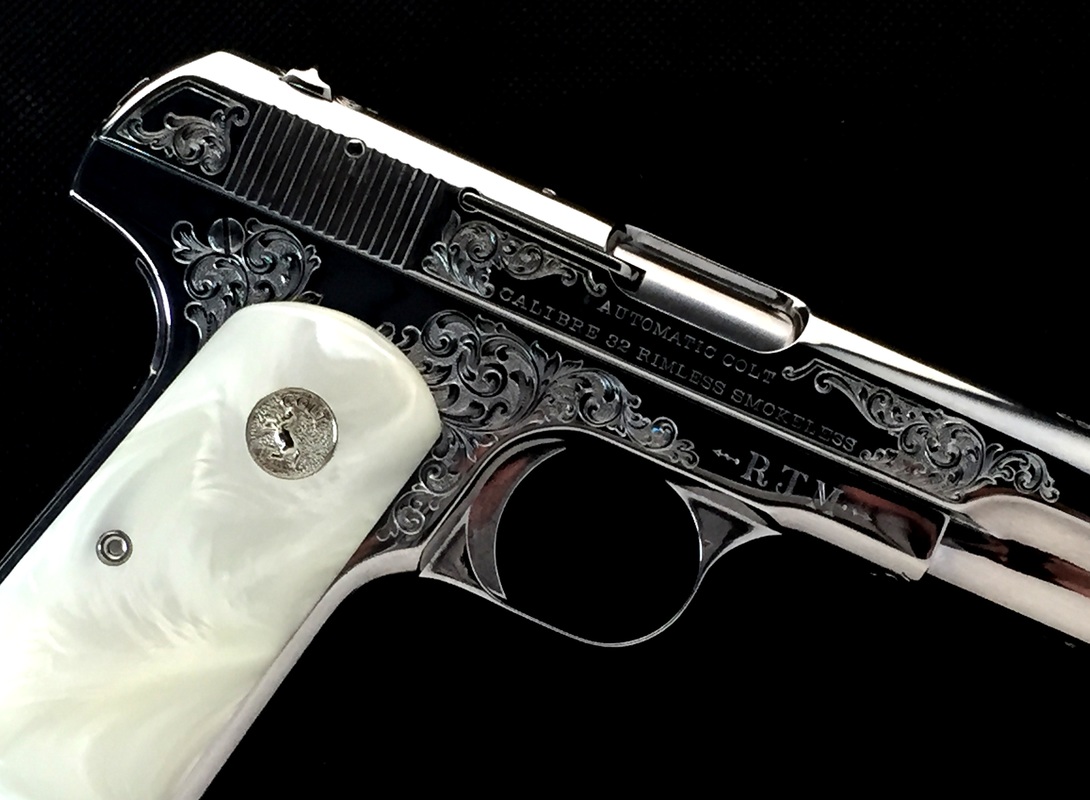 ---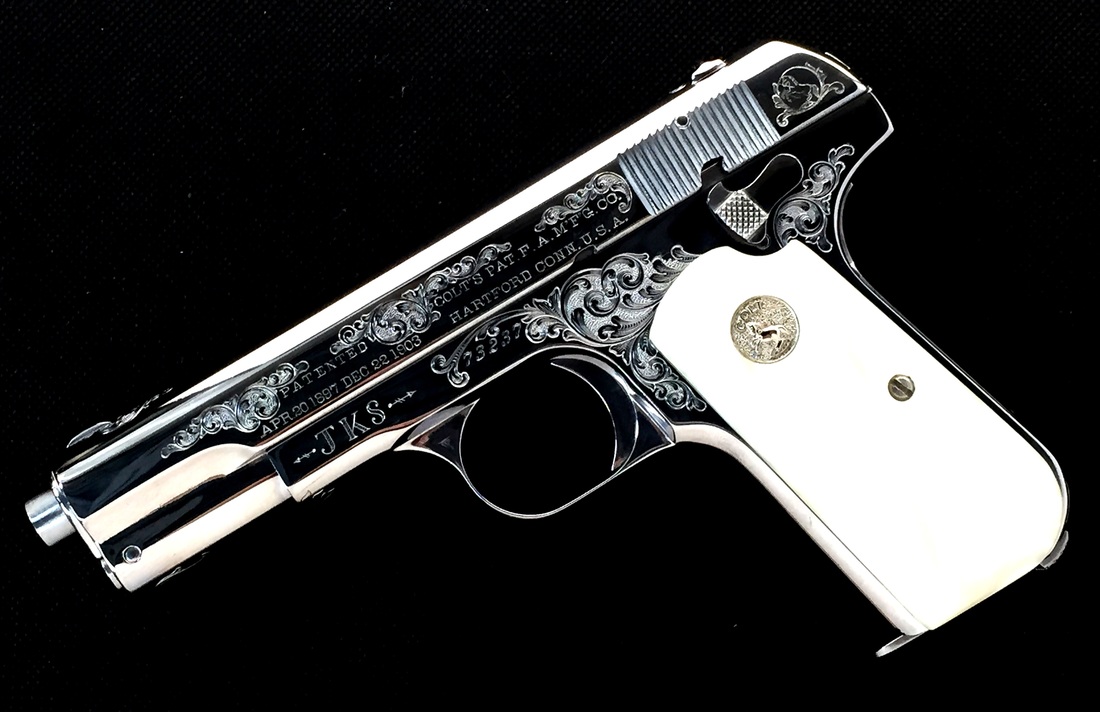 hERE'S A FUN RECENT PROJECT. THIS WAS ONCE A PAWN SHOP BEATER NOW TRANSFORMED INTO AN HEIRLOOM PISTOL. ITS A MILD RESTORATION WITH ENGRAVING REMINISCENT OF TURN OF THE CENTURY FACTORY WORK.



Southern Custom Engraving is located in the heart of the south, Baton Rouge Louisiana.