The art of Hand Engraving
Layne Zuelke- Jeweler, engraver
Hand Engraving is a centuries old art that has changed little since craftsmen first started embellishing metal objects. I engrave a variety of items ranging from firearms and knives to jewelry and fine tools. Contact me to discuss your project and we'll create a one of a kind artwork that will be cherished for generations to come.
​Browse the pages here and most of your questions will be answered. Visit the Custom Work page to better understand the process and see some sample pricing.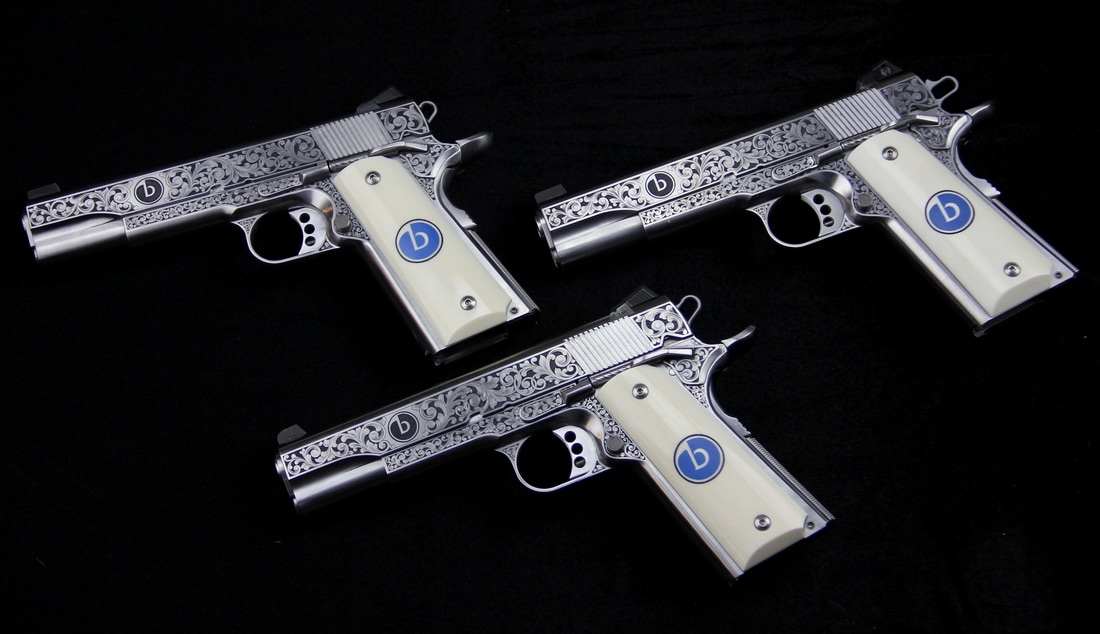 Set of 3 custom built 1911 pistols
THIS WAS ONCE A PAWN SHOP BEATER NOW TRANSFORMED INTO AN HEIRLOOM PISTOL. ITS A MILD RESTORATION WITH ENGRAVING REMINISCENT OF TURN OF THE CENTURY FACTORY WORK. THE LEFT AND RIGHT ARE BEFORE AND AFTER CHARCOAL BLUING BY DOUG TURNBULL.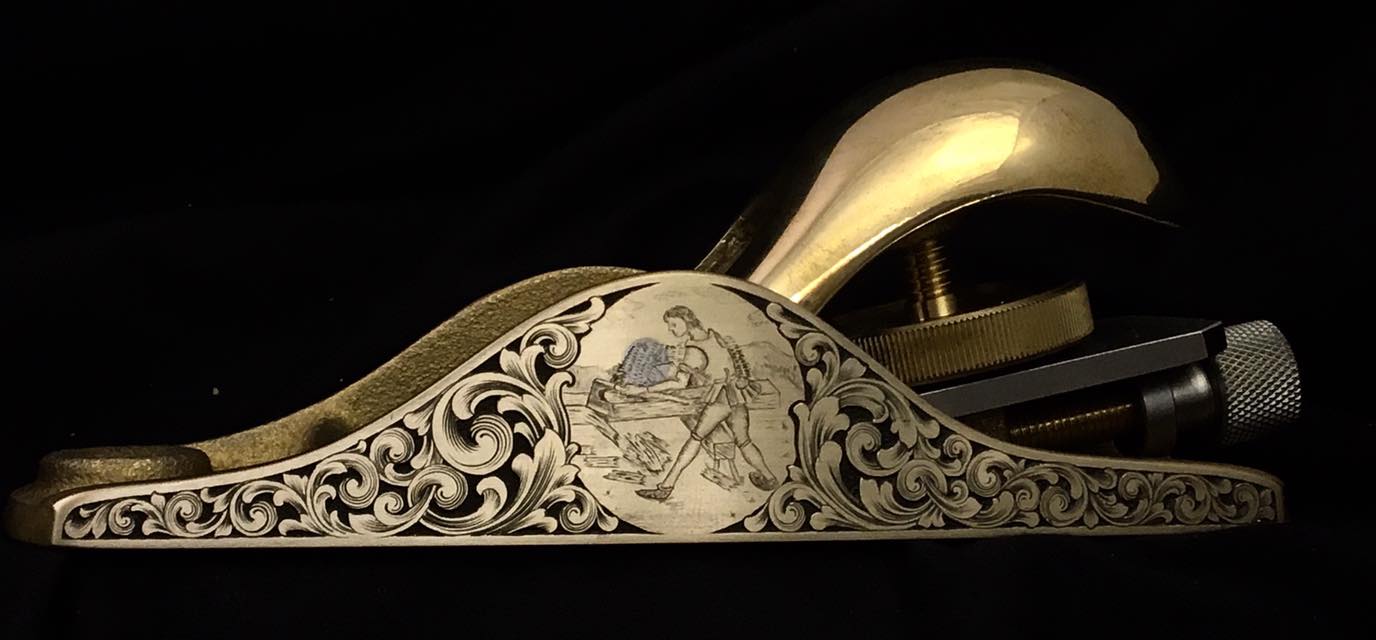 Lie-Nielsen block plane. Central image taken from a medieval woodcut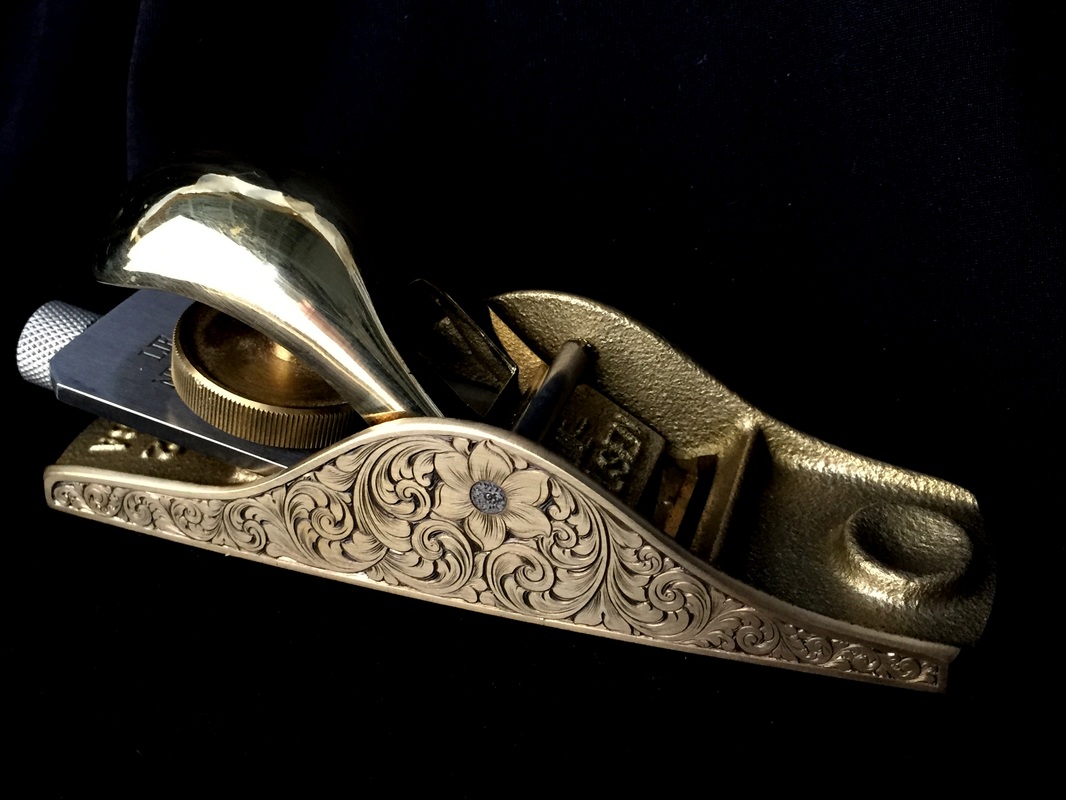 A fine Lie-Nielsen block plane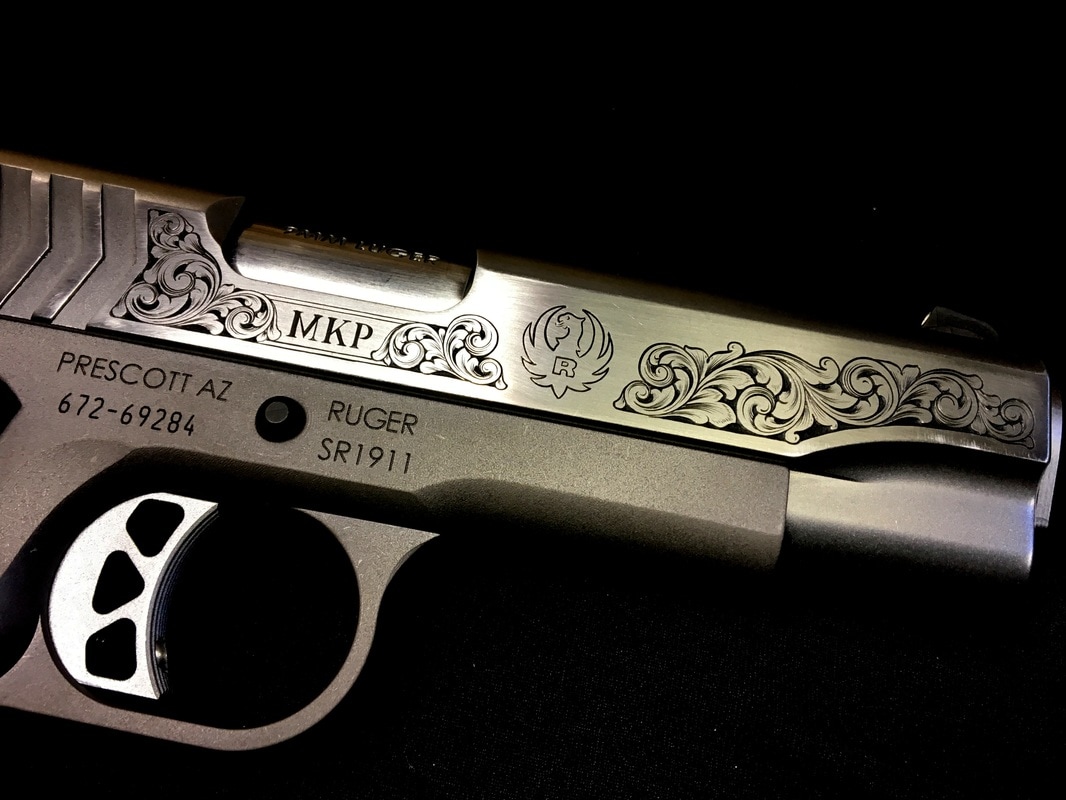 Ruger 1911, stainless steel slide.

Ruger Vaquero in stainless with period style engraving
---
Violin Makers planes from Lie-Nielsen and Ibex