Email project ideas to:
scengraving@hotmail.com
When it comes to engraving a firearm, there are a number of factors that will affect the price of the finished project. Type of scroll, type of metal on the gun, precious metal inlays, finish, metal prep etc. All of these will come into play in determining the price of the job. I tell most clients to decide on a budget first. Next pick some photos of engraving you like from the internet or books. I can then look at the project and determine whether your budget and expectations are in line. If not I can usually design something to fit your budget. Keep in mind that you are essentially investing in a piece of artwork designed and cut by me, not merely decorating a gun. The only difference between my art and that of a painter is the tools I use to apply the work to a steel canvas. In general my work starts at around $2000 for a 1911 pistol. Full coverage pistols start at around $8000. Size and type of gun will affect the final cost.
​Below are a few samples of finished projects and associated prices. Feel free to contact me concerning your project ideas. Please include the model and manufacturer of your gun and what type of finish it has on it along with any sample pictures you may have. I am best contacted by email.
​scengraving@hotmail.com
I'm often asked "how much does it cost to engrave a pistol?" That's kind of like asking "how much does a car cost?". All depends on the brand, model and accessories and it's condition. Quite simply, a Ford and a Ferrari are both cars but will sell for vastly different price points. Engraving is no different. Here are two 1911s at two ends of the spectrum. Left is a Ruger with only the slide engraved with a fairly simple scroll, no border and very little background removal. Price $1500. To the right is a custom 1911 with 85 percent coverage and finely shaded more complex scrolls and extensive background removal. Price $8000. While they may look similar at first glance they are vastly different engravings.
A job like this 1903 COLT hammerless, cut in period factory style, was around $2000 for prep work and engraving as seen to the left. The right is how the gun looks after being blued by Doug Turnbull. This adds another $450 to the price. The price for prep work can vary depending on condition of the gun.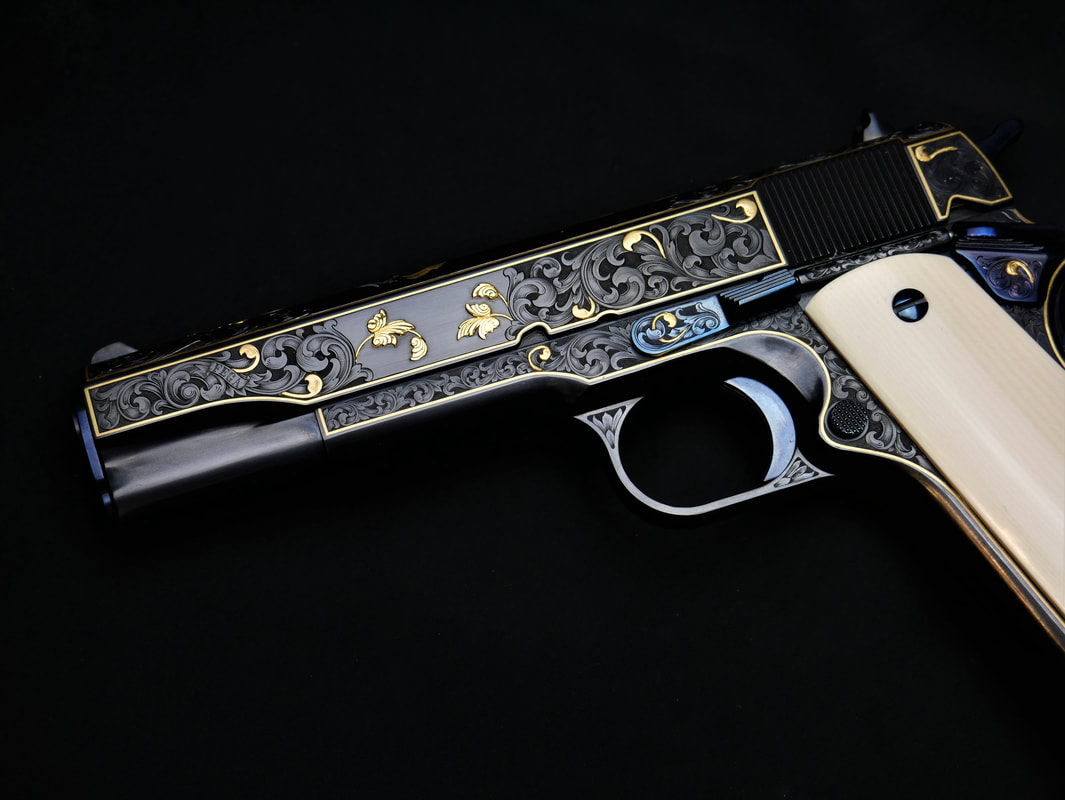 At the Upper end of the spectrum a gun like this Colt 1911 with exhibition grade scroll and gold inlay can reach as much as $25,000 or more.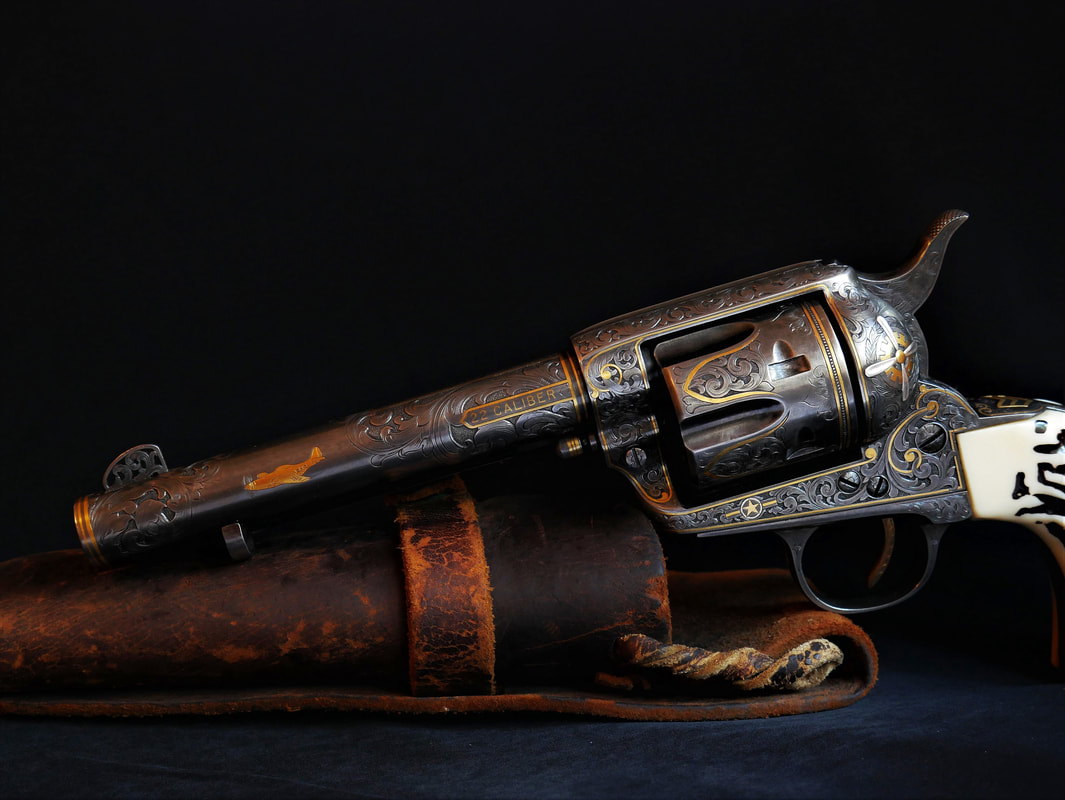 Full Coverage Single Action Army. Deep relief exhibition grade scroll with extensive flush and sculpted gold and fine silver inlay. $30,000.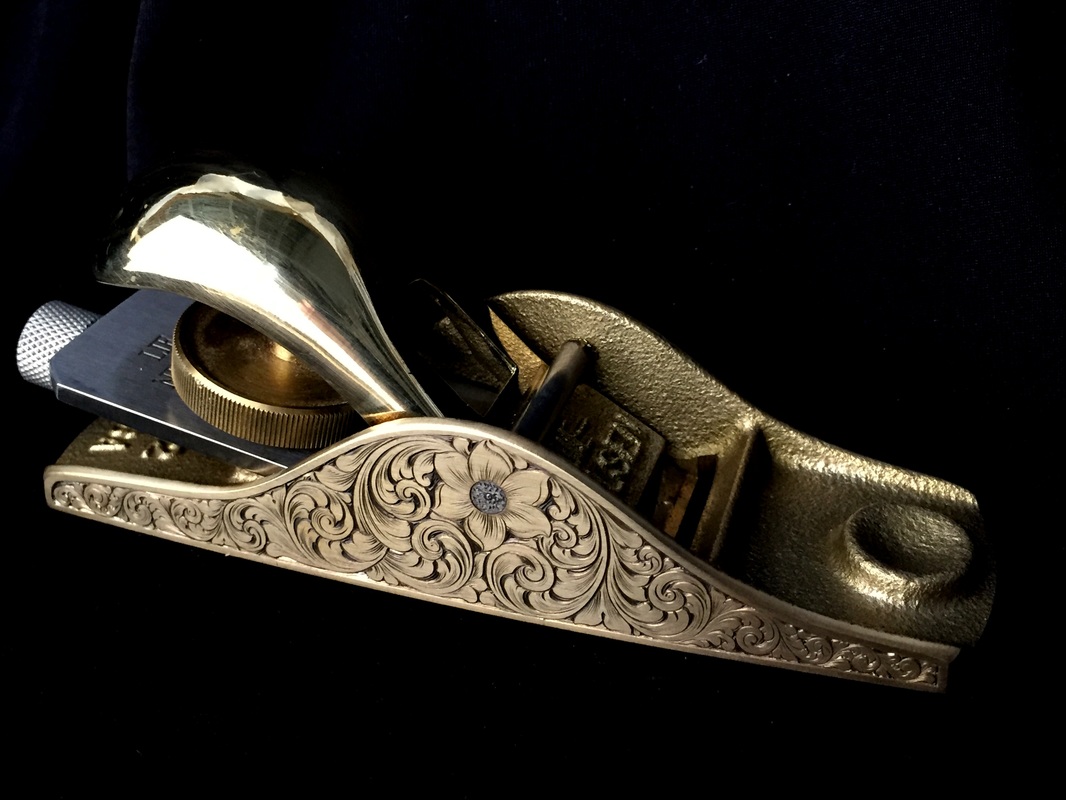 This Lie-Nielsen block plane would run from $400-$1500 depending on complexity of the scrolls.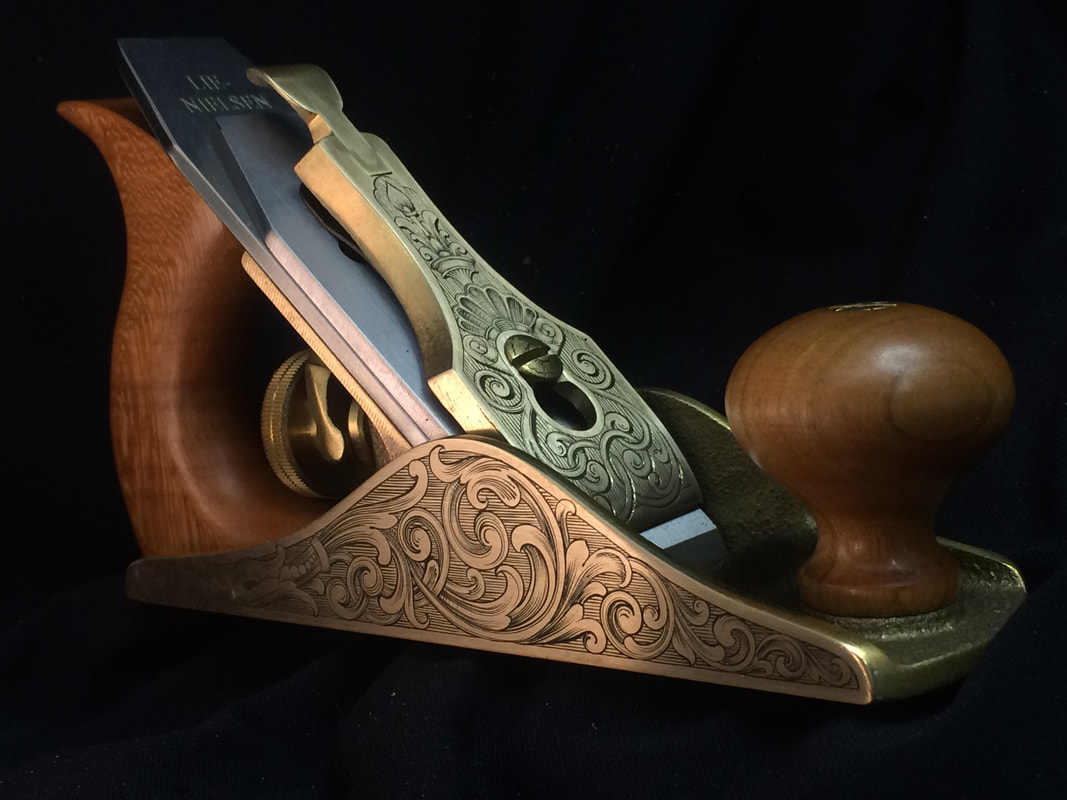 Lie-Nielsen #1 Bench Plane $1000
A simple little spyderco knife becomes a work of art after i finish with it. engraving isn't always expensive. a knife this size can start at $150 and range up to $1000.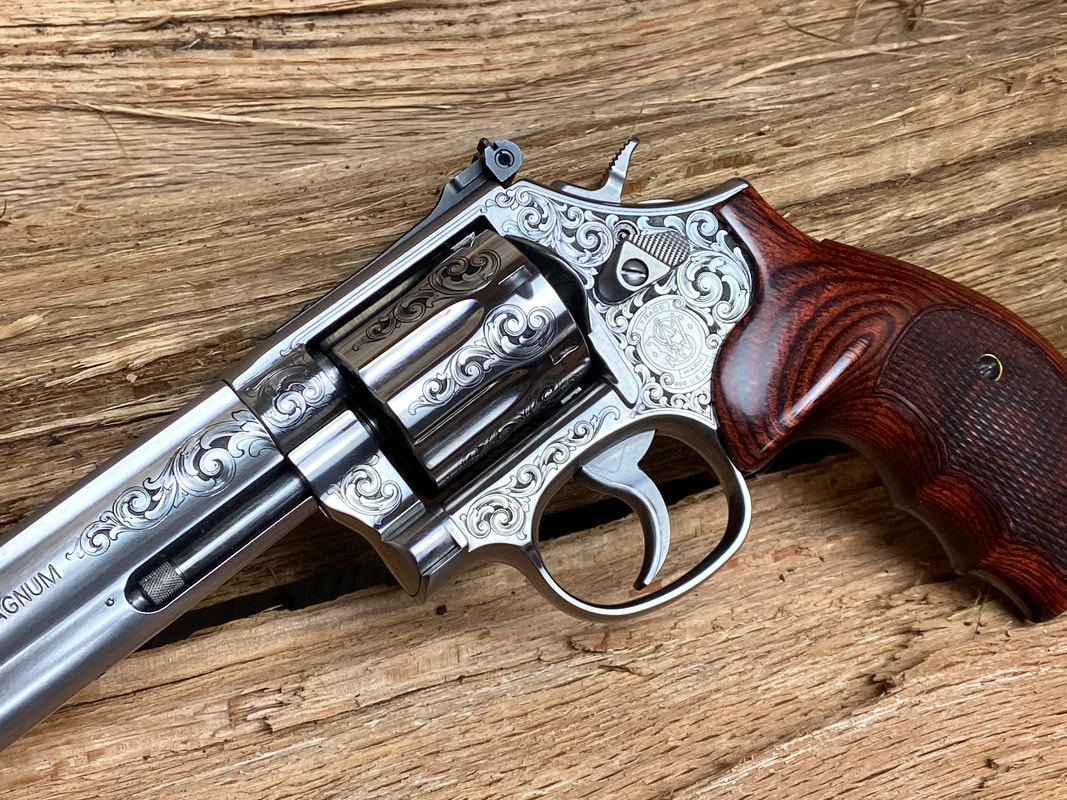 S&W Revolver $3000
​
CHECK OUT THE VIDEO BELOW OF ANOTHER ENGRAVER SHADING A SECTION OF A KNIFE TO SEE JUST WHY THIS STUFF TAKES SO LONG TO FINISH